About SnapBots
Snapbots utilize a series of bots to perform yield generating activities through trading and staking. We hope to help our users to gain yield from their passive cryptocurrency holdings.
SNAP WALLET
HOLD. STAKE.
Hold your cryptocurrency in your Snapbots wallet and take part in yield generation opportunities.
Snap Wallet is a secure cryptocurrency wallet that is powered by AI deep learning bots.
Open A Wallet Today
Crypto Wallet
SnapBots offers crypto wallets powered by AI technology. Users can secure their digital assets on Snapbots and grow their portfolio at the same time.
Staking
Users can choose between different types of strategies and let the bots handle for them. These strategies are proven strategies that have been tested rigourously.
24/7 Trading
Our AI bots trade nonstop. Bots detect opportunities and perform the trading tasks. Users earn rewards while they sleep.
Crowdsourcing
Help our bots become wiser and smarter at a shorter time frame.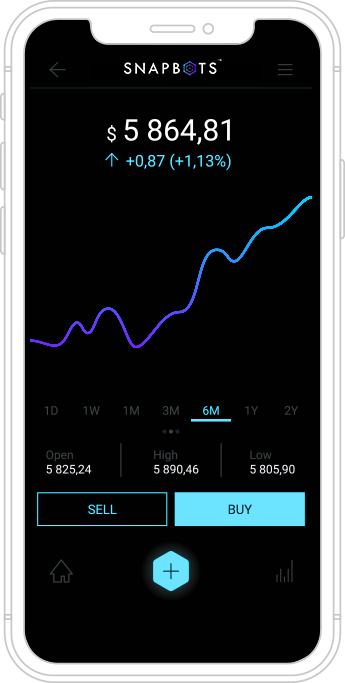 Apply to be SnapBots AI blockchain developer

SnapBots is seeking a driven, proactive, and experienced developer with extensive knowledge of cryptocurrency and blockchain concepts. Come and join us!

List of projects development available

You will help SnapBots develop and launch our upcoming blockchain platform, and help drive all of our future blockchain-based projects.

Submit your idea to engage SnapBots protocol

Your work will directly influence the core architecture that underlies the SnapBots ecosystem.